Your child should not get to the University without coming to

Erudite Millennium Limited
The 2nd of October is the commencement date of our Complete 4 package for anyone interested in global admissions and scholarships (SAT, Cambridge A' Level, 4IR & IELTS). Giant 3 (SAT, IELTS & 4IR) is for US and Canadian admissions and scholarships. Cambridge A' Level only, starting October 9, is for 200 level admissions in Nigeria or 3 years degrees in the UK, Europe, Australia etc.
In the last Cambridge season, we produced 100% passes in the May/June Cambridge A Level examination, standing out among 237,000 students from 135 countries. Among the 21 students presented, we recorded zero ungraded (U) grade in all subjects — a truly remarkable accomplishment, within 4-6 months, the world's shortest time.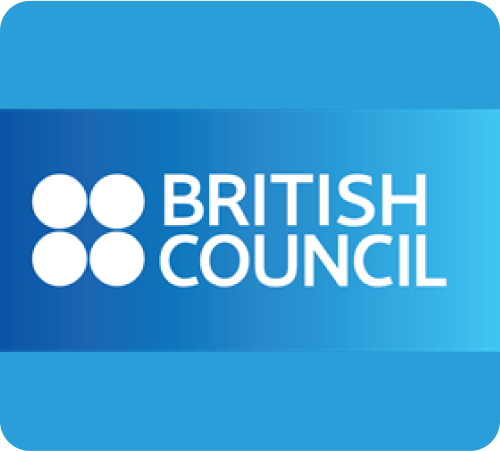 British Council Recognition Of Excellence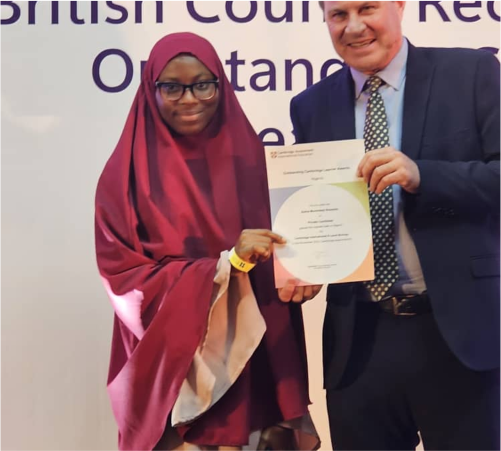 On the 6th of July, 2023 our student, Aisha Boladale received the prestigious British Council Recognition and Outstanding Cambridge Learner Award. Her journey showcased outstanding accomplishments, from scoring 35/36 in ACT English to achieving a perfect 16/16 points in the Cambridge A' Level examinations with a remarkable score within 8 days.
Yetunde joined Erudite A' Level class in January 2023 yet she got a perfect score of 16/16 points within 4 months. She is now in the process of setting tech records through our 3-month Fourth Industrial Revolution Programme. 
Ahmad, who also joined our 4-month Cambridge A-level class earlier, got A in physics, A* in mathematics, an A* in chemistry. He is currently studying on scholarship at a reputable university in the UK. Ayomide also did his Cambridge A' level programme with us within 3 months and got B in literature, B in history and B in sociology
A 14-year-old prodigy, youngest to be admitted to Erudite A' Level programme, got 14/16 points. He is currently being groomed to blend technology and medicine through our 4IR programme..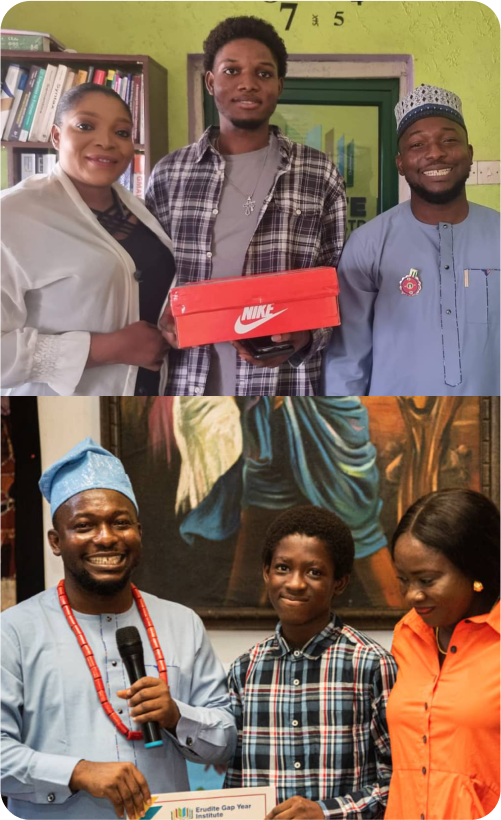 Global Scholarship and Visa Triumph: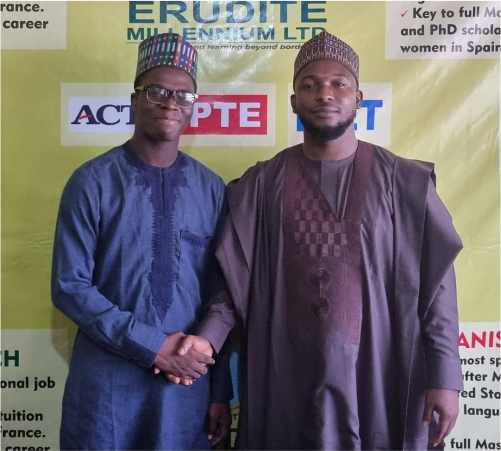 Erudite's outstanding results have attracted offers from prestigious universities around the world, providing students the choice to pursue their dreams on an international scale. Meet Feranmi whose extraordinary success helped him secure a highly competitive scholarship to study in the U.S, this is a testament to the excellence fostered at Erudite. He also secured visa within two minutes of his visa interview because of his rich CV.
Abdulrahman scored 800/800 in SAT mathematics and an overall 1510/1600. He is currently studying at Southern Mississipi University USA with a 75% scholarship. The impact of our 4IR Programme is far-reaching. It attracted a £10,000 scholarship to one of our participants, just by uploading her post-4IR CV to a top UK university's portal.
Hauwa Sanni, our student from Katsina recently earned a fully funded scholarship to study medicine at the prestigious Cairo University, Egypt.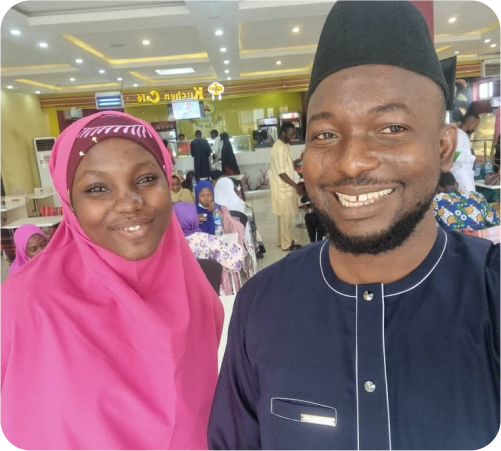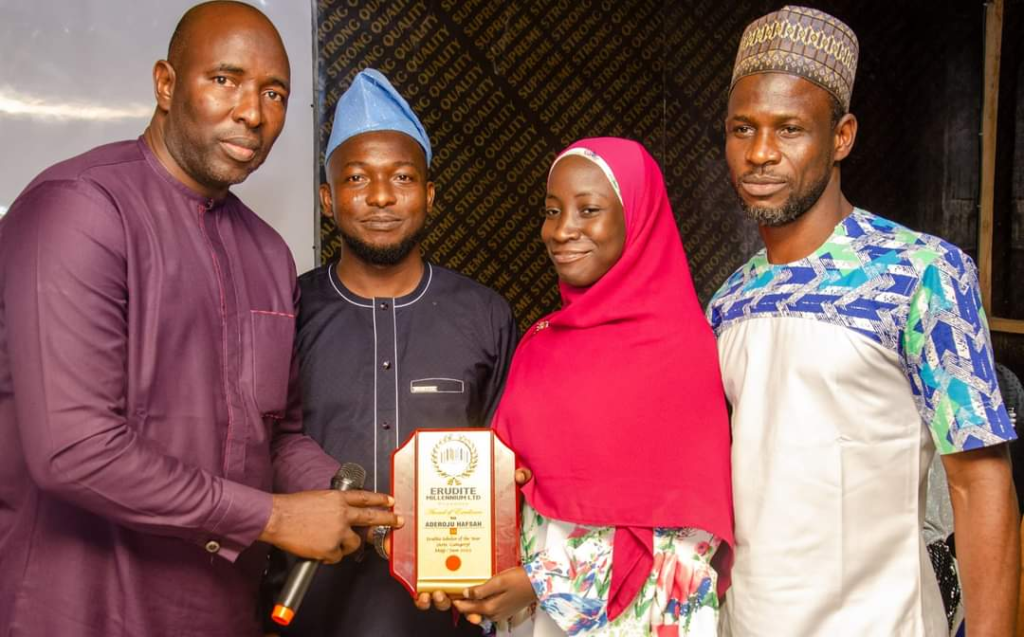 Hafsah's accomplishment of completing the Cambridge A' Level programme within 7 months at Erudite sets her apart and inspires her peers. She leveraged her Cambridge A' Level results to automatically upgrade her university admission from 100 level to 200 level.
Another female student used her excellent Cambridge A' Level results to catch up with her elder sister who was already in 200 Level in the university. This exemplifies the institution's commitment to rapid yet impactful learning.
We Attract Students Globally:
Erudite boasts of students from across the globe coming into the institute to learn. Meet Abdulah Mutairu who came all the way from Liberia, quitting his university to be groomed at Erudite Millennium Ltd. He is currently a student at the University of British Columbia, which is the 2nd best University in Canada and the 37th best in the world. 
All the way from Huston, Texas, USA, Adewumi came for Cambridge A' Level while Aliyah, Opoola and Nusaibah came for SAT boot camp. Muzamil also came from South Carolina, USA. This is a testament to the fact that Erudite is a safe haven for students across the world and where you are coming from does not matter.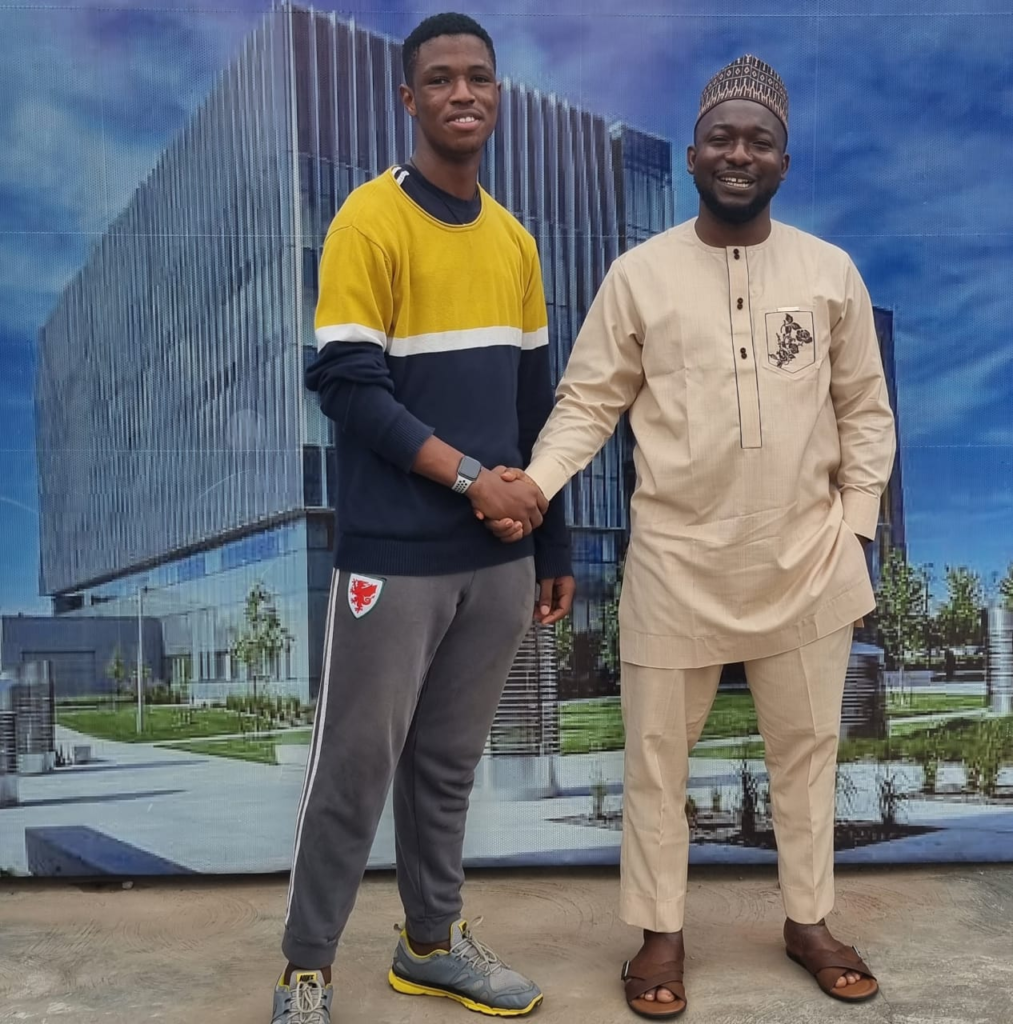 Our students' CVs are richly built to earn them prestigious opportunities. Student A and B showcase super-rich CVs, securing offers from prestigious international universities. They experienced the dilemma of choosing between top-rated institutions like University of Ibadan Medicine & Surgery and Pharmacy and offers from universities abroad.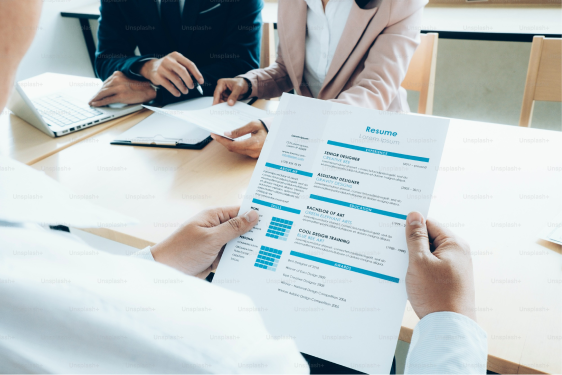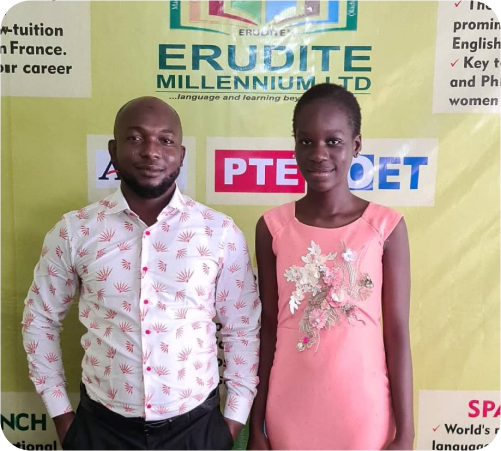 Dolapo, who came for Erudite SAT boot camp at the age of 13, secured a remarkable 70% scholarship to study at Park University in the USA. She scored 1380/1600 in SAT after our one month boot camp, and an IELTS band score of 8/9 after 8 days in class. Her journey to success is inspiring.
4IR Skills for the Future:
Our Fourth Industrial Revolution (4IR) Programme provides cutting-edge skills like machine learning, Artificial Intelligence, programming, website development, and product design. It equips students with disruptive skills to enhance their competitiveness for foreign scholarships and entrepreneurial endeavours. 
The latest graduates of our Fourth Industrial Revolution Programme successfully cloned apps like WhatsApp, Twitter, First Bank, Opay, and Jumia, and even developed their own weather forecast app and websites in just three months.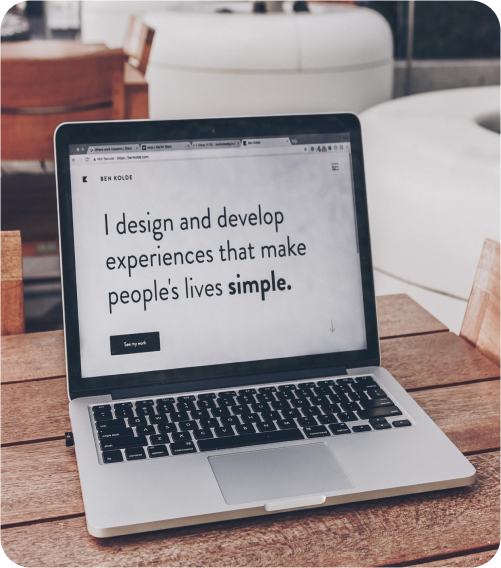 Profound Staff Dedication: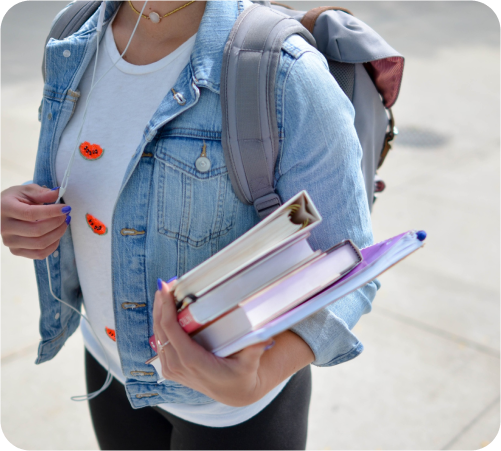 Erudite staff members exhibit unwavering professionalism, dedication, and determination to achieve remarkable results in a short time-frame.
Unparalleled Academic Excellence:
Through our unique ability to nurture academic excellence, we transformed Oluwajomiloju's TOEFL score from her mother's initial goal of 100/120 to an impressive 110/120 in just 10 days. This is not easy for a graduate to achieve let alone a young secondary school leaver.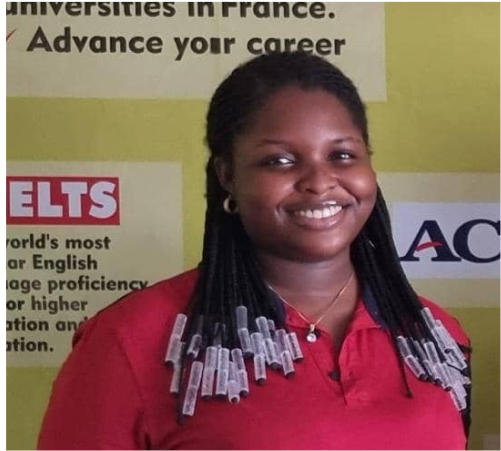 High-Scoring SAT Performances: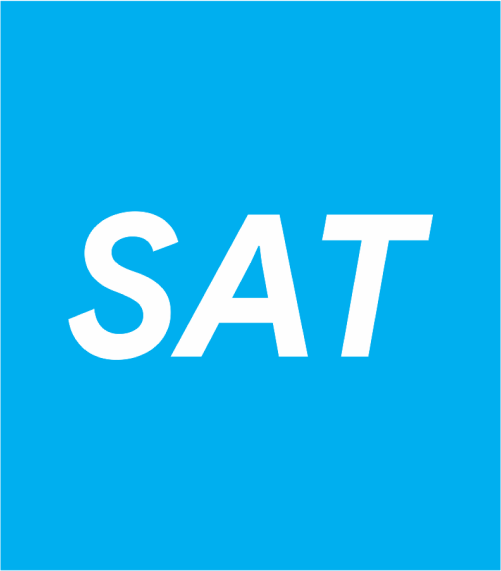 Similoluwa Adeniyi who is currently at the University of Manitoba, Canada, scored 1440 out of 1600 in SAT.
Sekinat Adegbite scored 1500/1600
Layi Arikeuyo scored 1480 out of 1600.
Mohammad Dawood-Sulaiman scored 1450 out of 1600.
Sekinat and Layi are currently studying medicine at the University of Ibadan and Ilorin respectively and are warming up to move abroad. While Mohammad is already at Purdue University, Lafayette, USA..
What are you waiting for?
Opportunities are like stars in the night sky waiting to be discovered and embraced. At Erudite Millennium Ltd, we have crafted a path for your child to reach for the stars. Join us today in a competitive environment where your child's brilliance meets its match.
What our students are saying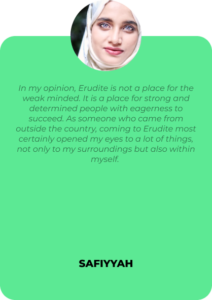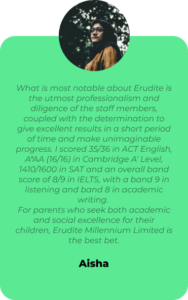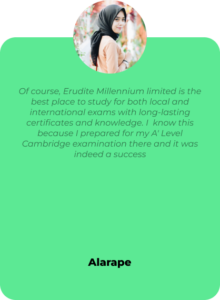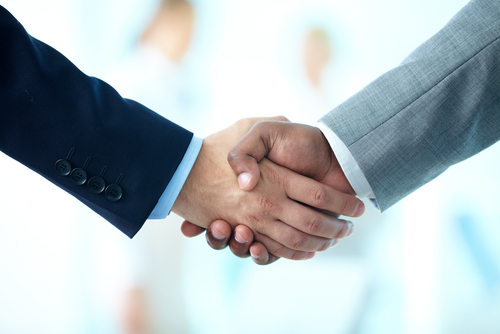 Foreign Examinations Success